MD Heroin Task Force releases interim report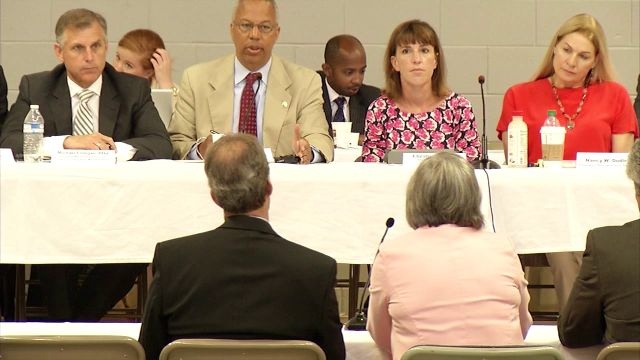 The Heroin and Opioid Emergency Task Force, created by Maryland Governor Larry Hogan submitted its interim report Tuesday and officials say the Heroin Epidemic seems to be the worst on the Eastern Shore per capita.
Task force officials submitted 10 recommendations on how to battle the epidemic, along with how the Governor should allocate the two million dollars he ear-marked to combat the crisis.
Among the recommendations is to do video PSA campaigns and have Maryland State Police receive additional Training on the Good Samaritan Law. A law officials say is very misunderstood and may detract people from helping others in critical need.
Also recommended, was to allocate over $120,000 to the Ocean City Police Department for license plate reading technology to target heroin crossing state lines.
While these are preliminary recommendations, officials say, it's a good start to combat the epidemic.
"We are losing hundreds and hundreds and hundreds and hundreds of Marylanders from overdose, " says Dr. Michael Finegan, of the Heroin and Opioid Emergency Task Force, "So we have to change the game. We have to change how we approach that and that's what the Governor wanted."
The Task Force's Final Report will include further recommendations and is due to the governor on December 1st.
For a full look at the list of recommendations, click here.