Locals encourage congress to increase cancer research funding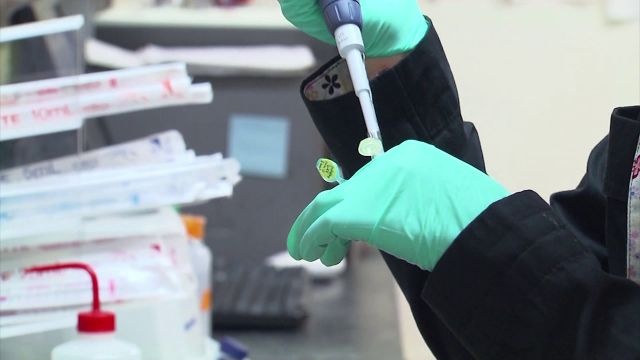 Cancer survivors have a message for Congress. Boost cancer research funding. On Thursday afternoon advocates gathered at the Salisbury Chamber of Commerce meeting in Fruitland to deliver signed petitions to Congressman Andy Harris and talk about the importance of the One Degree Campaign.
The One Degree Campaign is a partnership between the American Cancer Society Cancer Action Network and Stand Up To Cancer. The nationwide effort urges Congress to invest $1 billion over the next 2 years for cancer research funding at the National Cancer Institutes.
Harris already supports cancer research funding, but according to American Cancer Society Cancer Action Network grassroots manager Sherry McCammon, there is still much more that needs to be done. Advocates are thanking Harris but they are now asking for even more support for funding because they are behind.
McCammon tells 47 ABC, "The funding is so important because its been cut drastically over the past decade and with inflation we, there's just so much more research that can be done and lives that can be saved with increased funding."
If you would like to get involved, sign a petition, or support cancer research funding you can visit the one degree project website at OneDegreeProject.org.