Aug. 24 – Maryland STEM Festival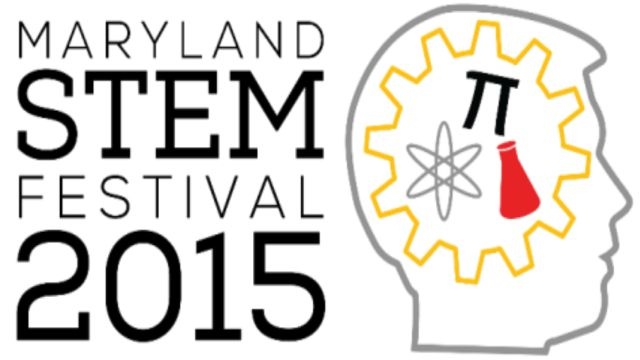 The 1st Maryland Science Technology, Engineering and Mathematics (STEM) Festival will take place will take place November 6-15, 2015. The goal is to inspire students of all ages to pursue an interest in STEM and STEM related careers, to show off Maryland's STEM achievements and to further integrate Maryland's STEM Community with the general populace.
The MSF is patterned after other regional festivals. Over 100 STEM related events will be held across the state during this time period. The plan is to blanket Maryland with STEM during this period. The diverse group of organizations that have already committed to hosting this event include the National Aquarium, the Girl Scouts, Maryland Zoo, Baltimore Museum of Industry, Anne Arundel Public Library System, Salisbury University, Washington County Public Library, St. Mary's Public School, and the Chesapeake Bay Foundation. The Festival Sponsors include Northrop Grumman, John Hopkins University, Tenable, the US Army, GEICO, T Rowe Price and Carroll Community College.
The Festival Advisory Board includes Dr. Stewart Edelstein, Executive Director, Universities at Shady Grove; Brian Duley, Executive Director, Maryland Business Roundtable for Education; Donald Fry, Greater Baltimore Committee; Dr. Ed Schlesinger, Benjamin T. Rome Dean of the Whiting School of Engineering, John Hopkins University; Dr. Lillian M. Lowery, State Superintendent of Maryland Schools; Dr. Victor McCrary, Vice President for Research & Economic Development, Morgan State University; Dr. Angela Moran, US Naval Academy (liaison); Philip Schiff, CEO, Tech Council of Maryland; Chris Scolese, Director, Goddard Space Flight Center; Dr. Ralph Semmel, Director of John Hopkins University, Applied Physics Laboratory; Dr. Joshua Starr, Former Superintendent, Montgomery County Public Schools; and Renee Winksy, President& CEO of Leadership Maryland.
An Official Kick-Event will be held at John Hopkins University Applied Physic Laboratory on November 5, 2015 at 7:00 pm in Laurel, Maryland.
The Festival was announced on February 25, 2015 at the Maryland Science Center. Baltimore Mayor Stephanie Rawlings-Blake spoke and Senator Benjamin Cardin provided video comments.
The inaugural Maryland STEM Festival is produced in collaboration with Maryland non-profit, STEMaction, Inc. (www.STEMaction.org).
For additional information about the Maryland STEM Festival, please visit: www.marylandstemfestival.org or contact Phil Rogofsky, Festival Director, at mdstemfest@gmail.com