Bringing a neighborhood together by gardening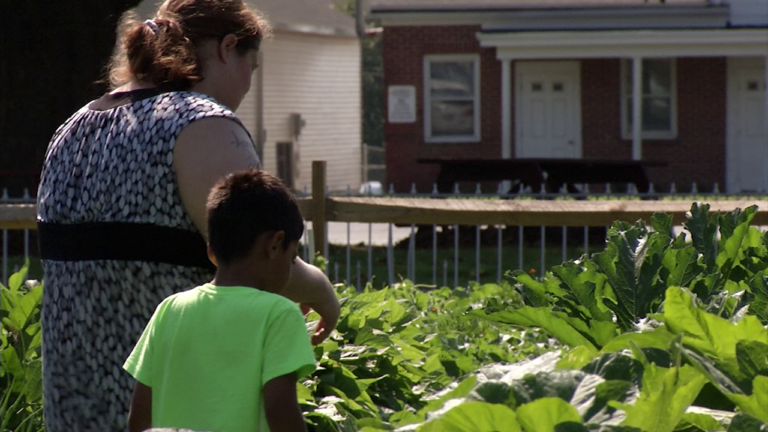 When you hear that city officials want to invest in a vacant lot you might imagine construction but in Salisbury's Camden neighborhood it's more along the lines of gardening gloves and tillers.
A mere few months ago this was a barren city lot but with some hard work, a lot of sweat and a city lease the people of Camden have changed what was once a lot, into a beautiful community garden.
The Camden Community garden opened just two weeks ago, but the vision for it has been something long in the works in the mind of local pastor Martin Hutchison
"It's been a dream for mine for about four years to have a community garden in this neighborhood and so when city council president Jake Day said what about using city owned lots I jumped on it," Hutchison said.
With help from kids and adults alike the community had everything planted by mid-April.
Now that the garden is open neighbors say it re-connects them with their food and those around them.
"I think it's actually a nice thing for the community," said Camden resident Amanda Sullivan. "I like bringing my kids down here and they can see how (plants grow) instead of going to the store and they can just pick (the vegetables) up."
With the garden right next to a playground there's no shortage of kids Hutchison says and according to him  the garden is already showing just how strong the relationship can be between land and people especially in one little girl he met.
"She had a smile as big and glowing as any smile you've ever seen and for a bag of kale," Hutchison said. "She took it home and every time I see that girl now she gives me a hug, she's so happy to be a part of this garden."
Hutchison tells 47 ABC his plans extend beyond the garden. He wants every neighborhood in Salisbury to have a community garden.