One arrested on manufacturing meth charges in Millsboro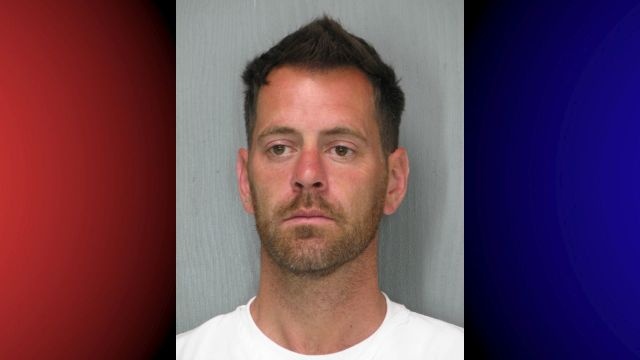 A Millsboro man is behind bars, after Police say he was attempting to make meth on town property.
On Friday, Millsboro Police say they were contacted by the Millsboro Town Maintenance Departments, about several people who were trespassing on town maintained property. According to the report, the people fled on foot from the scene, when maintenance workers had arrived to do a routine inspection on a pump station.
Officers say they responded to the scene, where they found that the suspects were actually operating a make shift lab to manufacture methamphetamine. DNREC and the Millsboro Volunteer Fire Company also responded to the scene, and safely dismantled the lab.
During the investigation, Police say they developed 33-year-old Steven Coffey as a suspect, and issued a warrant for his arrest. The next day, Police say they found Coffey walking along US 113, and was arrested.
He was brought to the Millsboro Police Department for processing, where Police say a backpack he was carrying was searched, and it was found that he had the materials to operate another methamphetamine laboratory. DNREC and the Millsboro VFC again safely took control of the materials.
Coffey was charged with trespass, and manufacturing a controlled substance from the original warrant, along with manufacturing a controlled substance, and unlawfully attempting to operate a clandestine laboratory from a new warrant.
Coffey is currently being held at the Sussex Correctional Institute on a secure bond, pending future court proceedings.