Gabrielle Giffords brings the gun control debate to Legislative Hall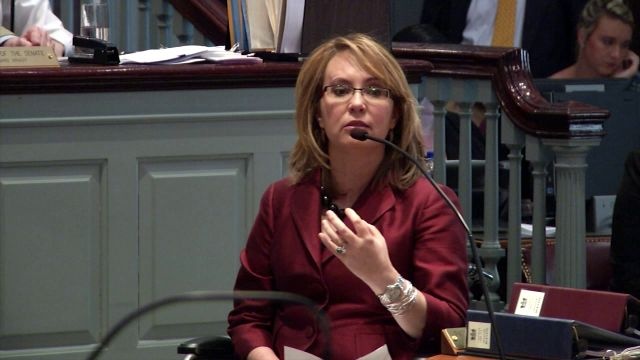 A former Congresswoman who survived a 2011 mass shooting in Arizona took her gun control campaign to Delaware today.
Gabrielle Giffords came to Legislative Hall to advocate on behalf of Senate Bill 83, which would strengthen the laws that protect Delaware domestic violence victims.
Currently, Delaware law does prohibit anyone who is subject to a restraining order from owning, possessing or purchasing firearms. However, the law reportedly authorizes, but does not require the person to turn over any firearms that they already have once the restraining order is issued.
"Criminals with guns, abusers with guns, stalkers with guns, that makes gun violence a women's issue," says Giffords. "For mothers, for families, for me and you. Please join your voice with mine."
Giffords held a press conference with the support of the Delaware Coalition Against Gun Violence and other advocates.