Wicomico Co. HS parents speak out about viral Instagram account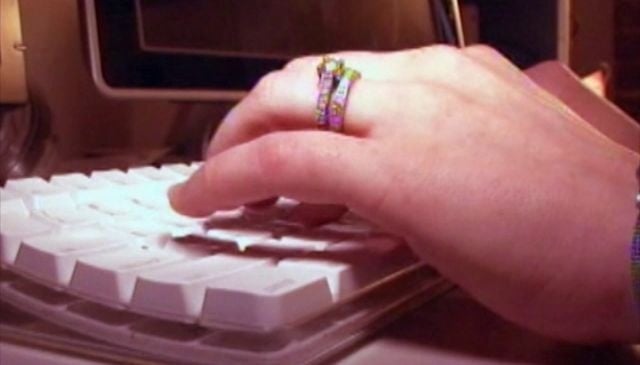 The investigation continues into naked pictures that were reportedly posted on social media by Wicomico County high school students on Sunday.
While the Wicomico County Sheriff's Office says no charges have been filed yet, parents are still coming to grips with the unpleasant details.
"You never really pay it any mind until it hits you."
The mother of a Wicomico High School student, who wants to remain anonymous, tells 47 ABC that her 15-year-old daughter was one of more than a dozen other female students that were clearly visible in naked pictures that were posted online.
"I opened the page up and I see my child," she says. "You never know who might have looked at the picture and then they happen to see her walking and just snatch her."
The parents of students who were not involved are also saying the incident is a wake-up call.
"As a parent it was very disturbing," says Deirdra Johnson, a parent of a Wicomico County high schooler. "This generation isn't a generation of verbal communication, they use social media as a communication outlet, an entertainment outlet as well."
Because of that, Johnson says her son did not get a phone until he was 15-years-old. She also does not allow her children to use Facebook.
Dr. Michael Finegan, a clinical psychologist with Peninsula Mental Health Services, says it is all about monitoring and moderation.
"I think that parents need to set those limits, enforce boundaries on a consistent basis," he says. "That's healthy parenting."
However, before kids even get their hands into the technology, Dr. Finegan says there are conversations that need to happen. First, he urges parents to have a discussion about sexuality in a positive way, or as an aspect of love and caring. After that, he says the conversations can move to the mistakes and the consequences that follow, for instance, when "sexting."
"Parenting begins at birth and with an openness of discussion. We want them to see us as allies, as someone that can assist them," he says. "The idea that if 'it's not broke don't fix it' is not the concept we want to apply."
It's a conversation the Wicomico High School mother says she is currently having with her daughter, and she is urging others to do the same.
"Parents, just be mindful of what your kids are doing.
For more information about how to talk to your kids about Internet safety and social media use, visit the FBI's website.