Delaware deer season totals make for 4th ever best season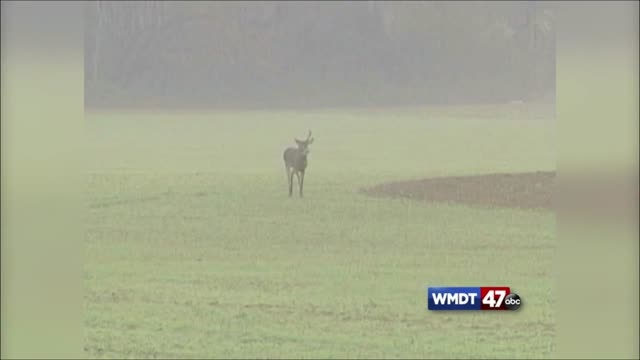 Officials in Delaware say this deer hunting seasons has been one of the best on record.
The Delaware Department of Natural Resources and Environmental Control says druing the 2014-2015 deer hunting season hunters took 14,239 deer. Officials say this is slightly down from last year's total, but still ranks as the fourth highest deer harvest of all-time for the state.
"We anticipated that hunters would have a successful season this year due to favorable habitat conditions resulting from the cool and wet spring and summer," said Deer and Furbearer Biologist Joe Rogerson, Division of Fish & Wildlife. "Delaware's highest deer harvest occurred during the 2004-05 season, with 14,669 deer. This past season, we were only a few hundred deer from setting an all-time record."
While the statewide harvest ranked fourth all-time, several harvest records were set by hunters this past season:
· Crossbow season harvest: 1,123 deer
· Deer harvested with crossbows throughout all hunting seasons: 1,327
· Combined archery season harvest (vertical and crossbows): 2,497 deer
· Adult does harvested in a single season: 6,608
· Deer harvested in wildlife management zones 1B (mid-New Castle County between I-95 and the C&D Canal), 10 (north western Sussex County), 13 (southwestern Sussex County) and 17 southeastern Sussex County, south of the Inland Bays).
· Deer harvested on publicly owned lands: 1,964
· Deer harvested on the Augustine (47), C&D Canal (193), Little Creek (61), McGinnis Pond (2), Midlands (107), Old Furnace (67), and Ted Harvey (50) wildlife areas, plus Trap Pond State Park (57)
"Many hunters enjoyed success this year as indicated by the total harvest as well as several records broken, and we fully expect hunters to continue to enjoy Delaware's deer hunting opportunities for years to come," said Wildlife Section Administrator Rob Hossler.  
For more information on deer hunting in Delaware, visit DNREC's website.