5 things you need to know about the Affordable Care Act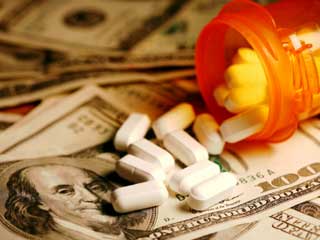 © iStockphoto.com / Stefan Klein

By Andrew Housser
In March 2010, President Barack Obama signed into law a set of health reforms called the Patient Protection and Affordable Care Act (ACA). (This is sometimes referred to as Obamacare.) As the ACA name implies, the goal is to make health care available and affordable to all Americans, regardless of ability to pay. It also means insurers no longer can deny coverage for pre-existing health conditions.

The biggest changes resulting from these health laws went into effect at the start of this year. As with most new change, there is a significant amount of misinformation circulating. Whether you like the idea of the ACA or not, to help cut through the confusion, here are five things you need to know about it today.


1. You still can sign up for health insurance.

The open enrollment period to purchase coverage for 2014 through the Health Insurance Marketplace (also called exchanges) ends on March 31. After this date, you can only purchase coverage this year if you experience a life-changing event, such as a job loss that results in a loss of health insurance. The next open enrollment period starts on Oct. 7. You must purchase the insurance by the 15th of any given month if you want it to be effective at the start of the following month. To enroll or to get more information, visit HealthCare.gov or call 900-318-2596.


2. You can be fined for not having health insurance.

As many as 80 percent of Americans get their insurance through an employer or the government (Medicaid or Medicare). The remaining 20 percent (who are either uninsured or who purchase insurance via individual or non-group markets) must purchase health insurance or pay a tax penalty. The tax starts at $95 a year, or up to 1 percent of income (whichever is greater). By 2016, this penalty will rise to $695 per individual or 2.5 percent of income. The Internal Revenue Service will collect the fees via tax returns. In order to avoid paying a tax penalty this year, you must purchase insurance by Feb. 15 for a start date of March 1. (Insurance purchased on March 15 would not start until April 1, one day too late to avoid the penalty.)


3. You can choose your coverage.

Four levels of insurance coverage are available through the Marketplace. The least expensive coverage, the bronze level, pays 60 percent of health care costs. The most expensive plan, platinum, pays 90 percent. A bare-bones catastrophic plan is available to those under age 30. Remember, the lower your coverage, the more you will pay out of pocket when you receive health care.


4. You may be eligible for financial assistance.

The ACA provides subsidies for families whose income is below 400 percent of the federal poverty level. Individuals earning $11,505 to $46,021, or families of four earning $23,425 to $93,700, who are not covered by an employer, can qualify for an upfront discount in the form of a tax credit. To determine whether you are eligible for a discount, and the amount, use one of several available calculators, such as the Kaiser Family Foundation's online subsidy calculator.


5. You might not be covered by Medicaid any more.

Individuals who earn less than $15,302, or families of four who earn less than $31,155, still qualify for Medicaid. The catch is that this help is only available in 26 states. These states agreed to a federal expansion of Medicaid coverage to people with incomes below 138 percent of the poverty level. (Visit this HealthCare.gov link to check your state's status.) If you make more than $11,500 a year as an individual or more than $23,500 as a family of four, you can buy private health insurance at a reduced cost in the Marketplace. Unfortunately, if you make less than these amounts, you may not get a reduced cost, and depending on where you live, you also might not get Medicaid. Apply anyway, even if your state has no expanded Medicaid coverage. You may qualify for existing options. If Medicaid is not an option and you cannot afford Marketplace health insurance, you should be exempt from the tax penalty. Should you end up with no health coverage, the ACA provides additional funding to community health centers. These centers provide services on a sliding scale based on income.
The ACA's goal is to help people spend less on health care. It's a wise idea use the resulting savings to boost your financial situation: create or build an emergency fund, save for future medical out-of-pocket expenses or pay off existing debt.

Andrew Housser is a co-founder and CEO of Bills.com, a free one-stop online portal where consumers can educate themselves about personal finance issues and compare financial products and services. He also is co-CEO of Freedom Financial Network, LLC providing comprehensive consumer credit advocacy and debt relief services. Housser holds a Master of Business Administration degree from Stanford University and Bachelor of Arts degree from Dartmouth College.