Smart money moves to kick off the New Year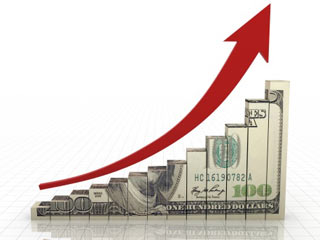 © iStockphoto / Thinkstock

By Andrew Housser
When it comes to finances, no one gets an automatic clean slate when the calendar flips to Jan. 1. Nonetheless, 2014 can be your year to make smarter financial decisions that bolster your bottom line. Here is a look at seven smart money moves you can start making now in order to ensure a financially successful year.
1. Set your sights on a financial goal. Perhaps 2014 is the year that you start to save seriously for a down payment on a home. Or maybe you want to eliminate credit card debt. It could be time to start making that dream vacation a reality. Establish a key personal money goal for 2014. Setting a goal makes it easier to work toward achieving it.
2. Look for leaks in your budget. Most Americans spend about two-thirds of their income on food, housing and transportation. A monthly budget can help you see where the rest of your funds are going (perhaps to entertainment, clothes or costly credit card charges). Look for ways to cut back so that you are able to put more into savings and toward reduction of any debt.
3. Know what you are worth. In an unstable economy, it may seem foolhardy to try to negotiate a raise. But it can be worth doing if you have had to take on the work of others who were let go, have advanced your education or skill set, or have determined, through research, that you are underpaid compared to others in your field. Remember, better compensation does not have to mean more money. Perhaps you could benefit from more flexible work hours, telecommuting or additional vacation days.
4. Bolster your credit score. A high credit score can help you secure a loan and get better rates. It can even enhance your standings as a job candidate or a renter. About one-third of your credit score is based on your payment history. Pay off any past-due accounts quickly. Aim to keep your debt at or below 30 percent of your limit (available credit) on each credit card.
5. Prepare for the unexpected. You should have six-nine months of cash in reserve to help weather a job loss, major medical problem or other unforeseen financial difficulty. More than half of Americans do not have this type of emergency savings. Build your fund by having money directly deposited from your paycheck into a dedicated savings account. Alternatively, have your bank transfer money automatically to savings every month.
6. Shop for better rates. Do not assume that the home, auto or life insurance company you have been doing business with for years is offering you the best deal. Compare rates via online sites like Esurance.com and AccuQuote.com. You then may be able to negotiate with your current provider. Try this same approach with creditors. If your credit is in good standing but you are paying a high interest rate, you may be able to negotiate a lower rate or transfer the debt to a card with a better rate.
7. Focus on your future. As your budget allows, put the maximum amount into an employer-sponsored retirement plan such as a 401(k). These contributions can reduce your current taxable income. Also, many employers will match a certain percentage of your contribution. If a 401(k) is not available to you, open an individual retirement account (IRA). In 2014, you can contribute a maximum of $5,500 to an IRA if you are under age 50, or up to $6,500 if you are age 50 or older.
The start of a new year provides a great opportunity to put money mistakes behind you and focus on an improved, financially rewarding path. As you forge a new direction, keep your goals manageable and attainable. You will be motivated to continue with good money habits as your savings grow and your debt diminishes.

Andrew Housser is a co-founder and CEO of Bills.com, a free one-stop online portal where consumers can educate themselves about personal finance issues and compare financial products and services. He also is co-CEO of Freedom Financial Network, LLC providing comprehensive consumer credit advocacy and debt relief services. Housser holds a Master of Business Administration degree from Stanford University and Bachelor of Arts degree from Dartmouth College.