The changing face of debt settlement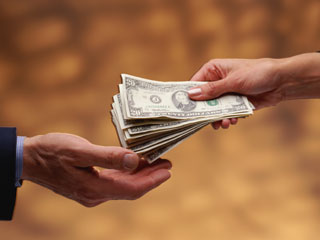 © Stockbyte / Thinkstock

By Andrew Housser
Three years ago, in October 2010, the Federal Trade Commission (FTC) implemented new rules regulating the debt relief industry. As a result, many debt relief firms decided to exit the industry rather than comply with the rules. However, Americans' debt load continues to be a problem, and fuels demand for relief.

In August 2013, consumers carried $849 billion in revolving debt (the category that includes credit cards). Although total household debt in the U.S. has dropped 2 percent in the past year, it still stands at a staggering $11.15 trillion when including non-revolving debt (such as student loans) and mortgages. The average American who carries credit card debt owes more than $15,185 on those credit cards.

The deeper Americans go into debt, the greater the need for debt relief assistance. If you find yourself in very serious debt, here is what you need to know about getting help.

What is debt settlement? Debt settlement firms, also known as consumer credit advocates, negotiate lower total debt payments on loans owed to credit card companies, medical offices or other creditors of unsecured debt (that is, debt not backed by a tangible asset such as a house or car). These firms sometimes are able to reduce debt load by almost half. You also may hear debt settlement referred to as debt negotiation or debt resolution.

What are the benefits of debt settlement? The debt settlement process can help you get out of debt in two to four years, faster than credit counseling. Repayment terms are almost always better than filing for Chapter 13 bankruptcy. Although going through debt settlement generally will hurt credit scores, the impact is not as severe as it would be with a bankruptcy filing. Debt settlement generally will not remain on your credit profile for as long as a bankruptcy filing.

What are the downsides of debt settlement? You do not make payments to creditors while the debt settlement firm is negotiating new terms. Instead, you must save up as much as possible. These savings will be set aside in a separate bank account that you establish and control. Later, you will need to use these funds to pay the settlements that the debt settlement provider has negotiated. Lenders add on interest and fees when you miss payments. And missed payments can have a significant negative impact on credit scores. In addition, there is always a risk that your creditors will not accept a settlement offer. If this happens, they could sue you for the amount you owe. That is why debt settlement is only for people in very serious debt, who otherwise would need to consider bankruptcy.

What do the FTC rules mean? In the past, debt settlement companies could charge consumers upfront fees regardless of settlement results. The 2010 FTC rules included implementation of the Advance Fee Ban, which requires debt relief companies to renegotiate, settle or reduce the terms of a consumer's debt – and the consumer to agree to the settlement – before collecting any fees.

How do I find a reputable debt settlement firm? The FTC changes have made it easier for consumers to find and work with trustworthy companies. The American Fair Credit Council (AFCC) is a good place to start your search. The AFCC does not allow membership to any firm that charges an advance fee. The organization also enforces a code of conduct that is even stricter than those of the FTC and many states. In addition to AFCC membership, it can be helpful to look for a firm that requires counselors to receive certification from the International Association of Professional Debt Arbitrators.
Debt settlement may be a good option if you are struggling with very serious debt, cannot make required minimum payments, and are already considering bankruptcy or credit counseling. Before agreeing to work with a debt settlement firm, satisfy yourself that the firm complies with the 2010 FTC rules – particularly the prohibition on charging advance fees. Ask as many questions as necessary to ensure that you understand how the firm's process works, and look for a company that has an established, long-term record of successfully getting results for clients.

Andrew Housser is a co-founder and CEO of Bills.com, a free one-stop online portal where consumers can educate themselves about personal finance issues and compare financial products and services. He also is co-CEO of Freedom Financial Network, LLC providing comprehensive consumer credit advocacy and debt relief services. Housser holds a Master of Business Administration degree from Stanford University and Bachelor of Arts degree from Dartmouth College.