Financial survival tips for furloughed workers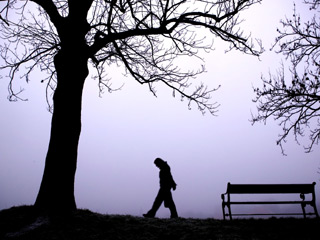 © Hemera / Thinkstock

By Andrew Housser
When the U.S. government reached an impasse on the federal budget and essentially shut down on Oct. 1, more than 800,000 nonessential federal employees found themselves out of work and, therefore, out of pay. Even the 1.3 million workers deemed essential (those in charge of national security, public safety and programs such as Social Security) can have their paychecks withheld while they are still working. The good news is that Congress may vote to retroactively pay furloughed employees once the government resumes operations. Still, many of those who have suddenly find themselves without incomes are facing tough times. These steps can help see you through this lean time.

Scrutinize your budget. Take a critical look at what you have coming in and going out. Think about all sources of income including anything from a spouse's income to rental properties, for example. Include mortgage, rent, car payments, insurance payments, utilities, groceries, gas and any credit card payments in your expense tally. Then look to see where you might be able to cut back. Can you reduce the data plan for your smartphone for a few months? Make do without cable TV? Put your gym membership on hold?

Call creditors. Notify credit card companies and utility providers about your financial situation and inquire about their hardship policies. Ask about making smaller payments until you return to work or see if other options are available. Your primary focus should be on making on-time payments on secured debt (a loan secured by a tangible asset, such as your home or car). Missing these payments could lead to repossession of your property. If possible, continue to make the minimum payment – on time – on all bills to avoid late charges, penalties and fees. Turn off automatic payment options for now so that you have complete control over your funds.

Check into unemployment benefits. You are eligible for unemployment benefits because your job loss (although temporary) was caused through no fault of your own. Be aware that you could be required to repay your state for unemployment compensation if you later receive retroactive pay for the furlough period. To receive benefits, you must file a claim in the area where you work -- not where you live. It can take several weeks for claims to be processed and checks to arrive. Find information about your state's unemployment programs via the U.S. Department of Labor.

Tap into emergency funds. Experts recommend setting aside at least six months' of living expenses for just this type of crisis. Do resist using retirement funds, even if you do not have an emergency fund or your savings are not very robust. Taking money out of a retirement fund prematurely will lead to a hefty tax and penalty fee. Plus, few people replace what they take out. For this (hopefully short) period of time, you may be better off using a credit card (one with a low interest rate) for purchases that you simply cannot put off and for which you have no other funds.

Buy with cash. Studies show that people who do not use debit or credit cards are less likely to make impulsive purchases. In fact, those who stick to cash spend about 20 percent less than shoppers wielding plastic. Do not close your credit card accounts, which can negatively affect your credit score. Simply leave the cards at home so you are not tempted to rack up charges that you are unable to pay off.

Search for other sources of income. The shutdown falls at a time when retailers are looking to hire part-time, temporary work for the holidays. Of course, there are other ways to bring in money. Now that you have more free time, you can spend some of it organizing your home. Sell unneeded items on eBay or Craigslist, or hold a yard sale. Or moonlight in your neighborhood or community, earning spending money for work you do (for instance, handyman tasks, computer help, crafts or child care).

Unfortunately, government shutdowns are not new. This year's standoff marks the 18th time that the United States has ceased operations since 1976. Most of these situations end relatively quickly. But a government shutdown in 1996 lasted 21 days. It is impossible to say when officials will resolve the current crisis. Having a financial strategy in place can help you get through this challenging time.

Andrew Housser is a co-founder and CEO of Bills.com, a free one-stop online portal where consumers can educate themselves about personal finance issues and compare financial products and services. He also is co-CEO of Freedom Financial Network, LLC providing comprehensive consumer credit advocacy and debt relief services. Housser holds a Master of Business Administration degree from Stanford University and Bachelor of Arts degree from Dartmouth College.